Ahhhh, The Dick Pic. A relatively new tool (ahem) in the single (?) man's arsenal of … um…courtship strategy.  Or an opportunity for perverts to cast a wider net. Or a novel approach for the exhibitionist. Whatever, but The Dick Pic has become a thing. (ahem)
For those of you who aren't in the know, i.e. haven't been in the dating world for the last 10 or so years, you may be wondering, "Why would anyone want to send, or receive, a pic of a dick?"
It's a fair question.  And I'm not sure I can answer it. But, let me give it my best shot. (…ahem.)
First of all, for those of you who have not dated in the last ten years, do I need to tell you dating has changed? Like – a lot. Texting, Facebook, Snap Chat, Match.com, OkCupid, Tinder., Bumble – these things have changed the landscape completely. So when I dipped a toe in the pool six years ago, I couldn't have known what to expect. I ventured into the world of online dating and I kept it a secret. There was a stigma attached to meeting someone online. It was the equivalent to taking out a personals add in the 90s.
But smart phones and technology put online dating on the Fast Track. The inter-webs have virtually transformed the way we seek and find relationships. There are so many dating apps and websites, the stigma has all but disappeared. "Where'd you meet him?" On Tinder. On Match. Eharmony. OkCupid. Bumble. And that's just the tip of the iceberg. There are over 7,000 dating sites online, and of the 54 million single people in the US, about 49 million have tried online dating at some point. It's a massive industry with annual revenue in the billions. (for more amazing online dating statistics, go here)
And not only that, but 17% of marriages in the last year started online, and one-fifth of committed relationships also began online.
So, where do the dick pics fit in? I don't know why, but some men seem to find it exciting to "show the goods". Is it a form of harassment? Absolutely. Are these men exhibitionists? Perverts? Predators? Maybe. Hard to say.
I just wonder, do they really think, "Hey, I know! A dick pic will win her over! Wait'll she sees THIS!"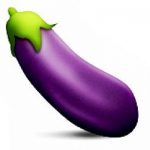 SPOILER: Not. Won. Over.
I still remember the first Dick Pic I received. I'd been emailing a man from Plenty of Fish. He was nice and seemed interesting, and we decided we'd meet for dinner. We moved off the site and started texting. Here's what I recall:
Him: Where shall we meet?
Me: How about (Local Restaurant with amazing flatbread)?
Him: *dick pic*
Me: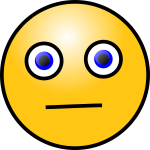 Him: Sure, that sounds great. 7:00?
Me: You just sent me a pic of your dick. Did you mean to do that? 
Him: I just thought you'd like to see what you're getting.
Me: AT DINNER?
Him: …
Me: I think I'll pass. I'm afraid I'll reach out to shake your hand, and…
This wasn't a so-called hook-up site where we'd began chatting. There hadn't been any flirting or any reason to think I'd somehow signaled him to send a pic of the goods. It was 100% unsolicited. It was the first – but not the last – dick pic I've received over the last six years. There has even been a dick video over skype. That was…neat.
If you do a quick google search of "Dick Pic" you will find a whole culture appears to have popped up around the phenomena. (Okay, I did that one on purpose…) There are sites JUST FOR DICK PICS. It has its own hashtag! #dickpic is a thing! There are Tumblr accounts, Twitter accounts – even a "Critique My Dick Pic" page (I am not including that link. You're on your own, there). You can find How-To advice (How to Take A Dick Pic That Actually Looks Good), Cautionary Tales (click here), and an app that apparently lets you locate the men sending them, ostensibly to put an end to the unsolicited variety.
A word here about "sexting" vs. #dickpic. There is a difference between consenting adults sending one another sexy texts, which may or may not include pictures or videos, and the kind of dick pic I bring up here. Couples at any stage of dating, courtship, or even commitment may find that technology can enhance their sex life and you'll get no judgment from me.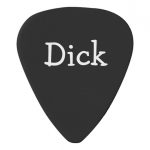 For the most part, I've handled (I just can't stop with the puns) the dick pics I've received and carried on, not feeling particularly threatened or even assaulted. Over time, it got the point that it wasn't even surprising. I usually just delete the offender. Or I might say, "Oh, sorry, you sent  a pic but I can't quite make it out." Let them worry about what I mean.
But I have to imagine that many women are deeply offended and even traumatized by receiving such a pic. For anyone with sexual abuse or assault in her past this could be a trigger. Not that any of us want that dick pic. But sending out random dick pics for shock value is not just ballsy, it's an odious use of technology. But I suppose that's the point for some of these offenders.
And you don't need to tell me that #dickpic is part of the #metoo conversation. But that's another post.
So, the moral of the story? If you're a woman and you're dating for the first time in a while, you're probably going to get a dick pic at some point. Or, maybe not. Maybe by the time you read this, the #dickpic will be passe.
I won't be sorry to see it go.
And if you're a man reading this here's the message: if you're wondering if a dick pic is a good idea? Let me help you out. No. No. No. Never. No. Thank you. But, no.